Name: Lydia
Age: 24
Race: Nord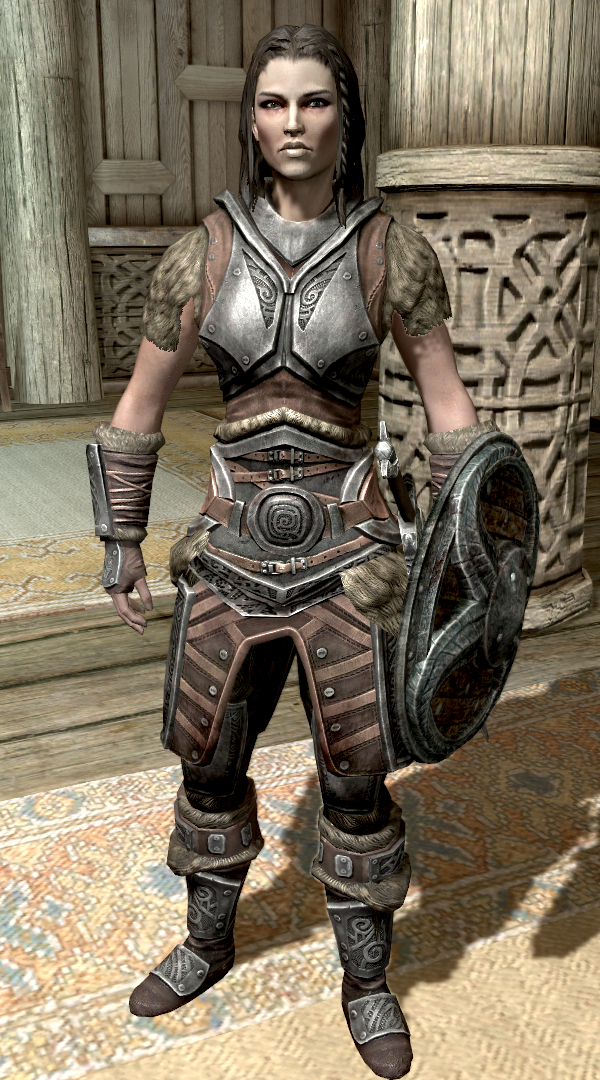 Occupation: Houscarl
Hobbies: Exploring ruins, fighting
Personality: Can be boistrous, but mostly during combat, Lydia is a somewhat quiet person any other time, after meeting Sanaria has thought more about why she fights for Skyrim and is more interested in the life she can live. Very loyal after traveling with Sanaria.
Armour: Plate mail torso, greaves, and bracers, open iron helmet
Weapon: Orcish sword, steel shield, hunting bow, and a staff of fire
Skills: Archery, One-handed sword play, Two-handed sword play, unarmed combat.
History: After meeting Sanaria as her housecarl Lydia wasn't too enthused with the idea of following someone around, but after awhile of traveling with her she opened up, now more of a friend than a housecarl Lydia follows Sanaria in her fight to keep Skyrim safe and to find out how to stop dragons from attacking the land. Lydia is a bit more logical about things, and in most cases of trying to solve something it is her ideas that manage to get them out, but she will always listen to Sanaria's thoughts about the situation
Current Short-Term Goal: Discover what happened at Whiterun, get back to Sanaria, wake up.
Current Long-Term Goal: Stop the war in Skyrim, unite the people of Skyrim, Discover a way to stop the draqons